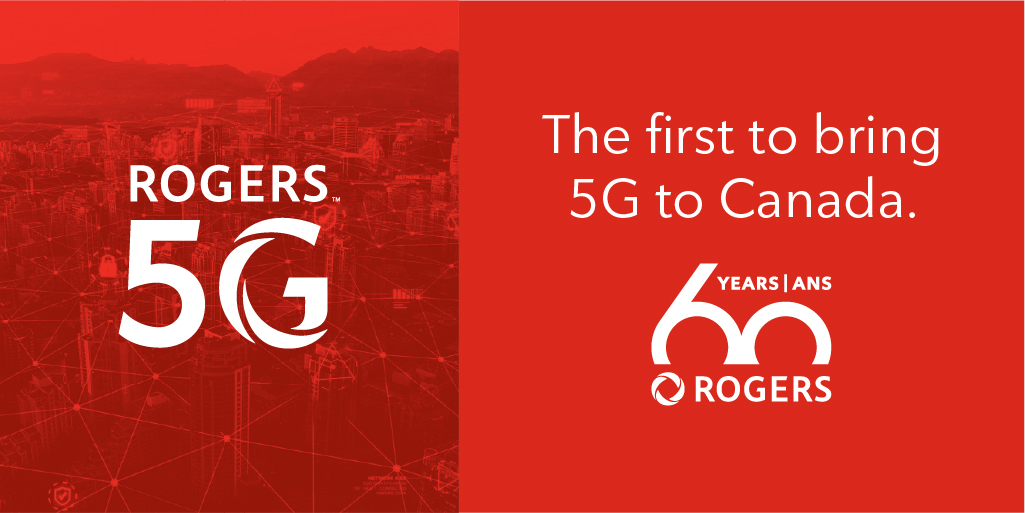 Image Credit: Rogers/@AboutRogers Twitter
By Lifestyle Communications Experts
Technology is advancing further and further each day, so it can be easy to fall behind. We're seeing advanced developments in cellular devices, to everyday household appliances, to vehicular transportation. With that being said, the new wave of technology that is sweeping everybody off their feet is 5G technology.
Not only is technology changing, but so could the way you work. The "new" work-from-home setting is becoming the new norm, but it can also be a difficult transition for some. With wireless networks only being able to hold so much bandwidth, additional devices using the network will cause slowdowns and be a nuisance. When persistent slowdowns and disruptions become inevitable, we provide a solution with our 5G network.
You may have already heard of 5G, so today, we're going to break it down to what it is. Let's start with the basics: what is 5G technology? 5G is the fifth generation of wireless technology, surpassing 4G as its successor. As we continue to see developments within the technology, here is what our 5G network has to offer:
Instantaneous Speeds – 5G will allow up to 100 times faster speed than its 4G predecessor, meaning you can stream, download, and upload large data files at unprecedented speeds.
Greater Network Holding – 5G will support up to 10 million connections/km2 – 10 times more capacity than 4G LTE. This will drastically improve the capacity for a better connection across the country.
Rapid Responses – 5G will reduce response times to as low as 1 millisecond, opening up a whole new experience for online gaming, streaming, video calling and many more.
Going forward, small business owners and regular, everyday consumers will inevitably need to rely on 5G technology to run their everyday operations because of its ability to run multiple devices on a stable network at instantaneous speeds. Whether you're running your business at home or the office, you can rely on our 5G network.
As of October 2020, here are the current and upcoming devices that will be 5G compatible with Rogers:
Samsung Galaxy S20 5G
Samsung Galaxy S20+ 5G
Samsung Galaxy S20 Ultra 5G
Samsung Galaxy Note20 5G
Samsung Galaxy Note20 Ultra 5G
LG V60 ThinQ 5G Dual Screen
LG Velvet 5G
Motorola edge+
Google Pixel 5
iPhone 12 Series (available for pre-order now!)
Visit us to learn more and to see how you can get into our 5G network.